Ancient Eqyptians
What did we learn from the Ancient Egyptians?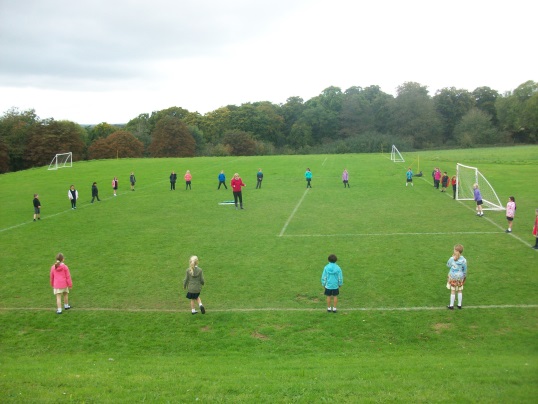 This term we have been looking at Ancient Egypt. As part of our project sessions we have looked at Tutankhamen, how mummies were made and how they used to write. We created deaths masks using papier mache and balloons; these looked great on our display. 3S went out on the field to measure the perimeter of a pyramid but discovered our field is too small to fit one on!
We wanted to learn more about the mummification process so we tried to mummify an apple.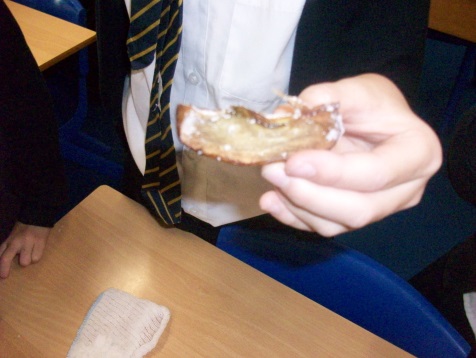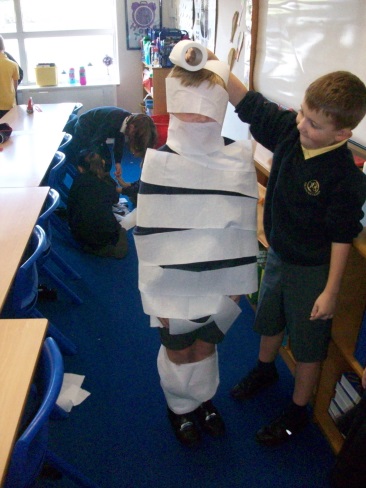 In Science we have looked at light and shadow by exploring sources of light which material is best for shadow puppets. We have also been exploring magnets and forces. We have explored the different things that magnets can do and their different uses.
During our Literacy lessons we have learnt defeat the monster stories and looked closely at our description of the setting. We used different types of sentences to build up our description.
We started with place value in maths and then moved on to the expanded method for addition and subtraction. We were then able to use these methods to problem solving.
In Computing we looked at Egypt using online mapping, including Google Earth and made a game to show our understanding of the different areas of Ancient Egypt. We also examined some simulations of Ancient Egypt to see what else we could learn from them.
We had a great day with our visitor Mr Egypt he told us all about his first-hand experience of being inside the pyramids and pharaohs tombs and about discoveries he had made.
We enjoyed sharing our work with others. We set up all our work and invited Year 1 and 2 along with our parents/carers to share all the things we had found out.
---