Build it!
Build It!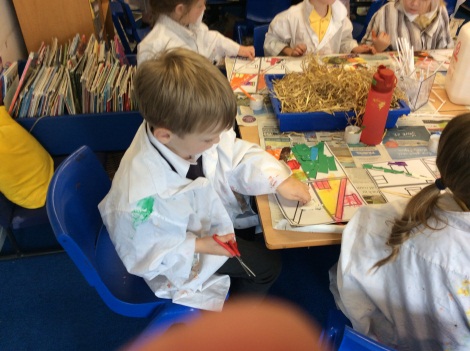 This term we have been very busy in Year 1. We started our project by learning the story of The Three Little Pigs. In Literacy we acted out the story and wrote our own defeat the monster stories. After, we learnt how to follow and write instructions. In our lessons we made a fruit salad, prepared an Eton Mess, decorated cupcakes, aged a treasure map and wrote instructions on how to make our boats.
We were inspired by the Three Little Pigs and wanted to design our own homes. In our Art lessons we looked at the homes architects had designed and then used this knowledge to make our own. To help us create colour and texture we tried out different art techniques such as pastels, sponging and collage. We also were inspired by Andy Goldsworthy and designed our own homes made out of natural materials.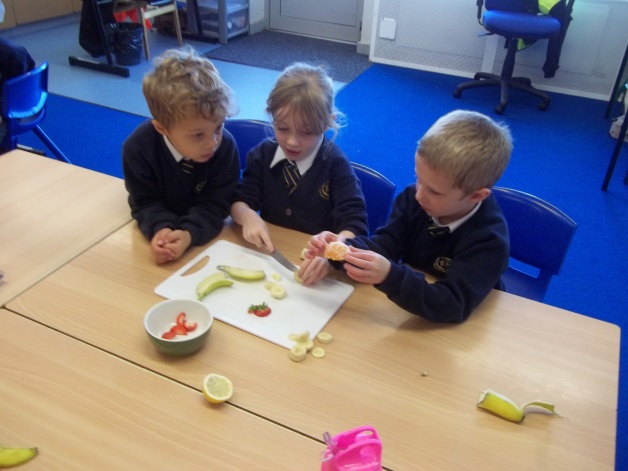 In Computing we investigated tools and construction techniques using online building activities. We also gave instructions to onscreen robots to steer around a course and completed coding activities in the Hour Of Code. This was in addition to getting our own log in for the school computer network and learning how to log in.
During our Science lessons we have learnt about different materials and their properties. We tested materials and talked about their suitability for different jobs.
Next we used this knowledge to design and make our own boats. Due to our Science lessons we knew we needed the boats to be waterproof and we also wanted to make them move. We found out that you can make boats move by pulling them with string, pushing them, using balloon energy and by creating a reaction between bi-carbonate of soda and vinegar.
A highlight of the project was showing the boats to the parents in our Boat Show.
---