Keeping Our School Outstanding
***Our school could benefit from a donation each time you shop with these retailers and more.. Amazon, M&S, John Lewis, Ebay... when you sign up to The GivingMachine. It is free and it is easy, to find out more click here: https://www.thegivingmachine.co.uk/go-shopping/ **
To find out the latest on the campaign, please see the 'KOSO update' attached below along with the 'KOSO - How can you support our school' flyer
Thank you to everyone who came to see us on the KOSO stall at the Summer Fayre on Sat 11 Jun and at Downley Day on Sat 18 Jun. We hope everyone enjoyed the events. We also hope that you got to see the lovely posters on display from the children showing the reasons why they love their school and what makes their school outstanding to them. Here's a photo of School Govenors, Saul and Joe, at the Summer Fayre and Sonia and Jonah at Downley Day.
.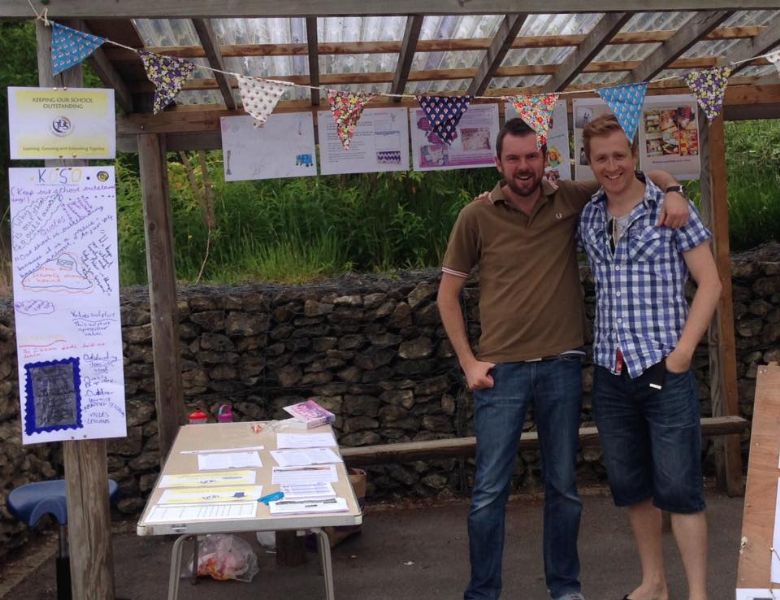 Take a peek at the beginnings of the campaign when governors, staff and parents came together to support our school at the following KOSO events in April 2015:
Generating Income / Other Innovative ideas: https://www.youtube.com/watch?v=dPAPjoOmIIo&feature=youtu.be
Volunteering / Supporting our school: https://www.youtube.com/watch?v=FWbK12k2b44&app=deskto
How can you support the school?... please let us know by contacting us via the links below.
The participation, ideas, suggestions and support of all parents and carers will be vitally important to the continued success of our school and our children's futures.
Join our Facebook Group: Keeping our School outstanding: https://www.facebook.com/groups/788327137916814/
To contact the School Governors please email: governors@downley.bucks.sch.uk
---