What was it like to live in the Stoneage?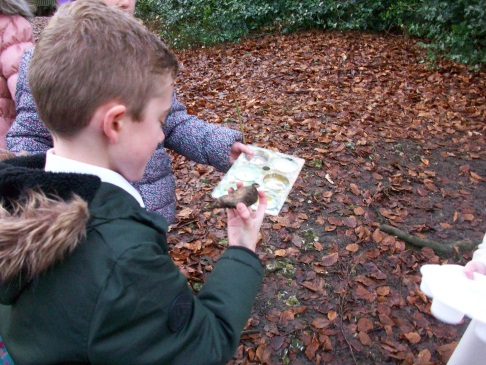 This term in Year 3 have been learning about the Stone Age and how life changed in the Iron Age.
We had an enjoyable Art day where we created our own paint using natural materials. We used this to then create our own cave paintings that look amazing.
During our Science lessons we have been learning about rocks. We explored different types of rocks and how fossils are formed and carried out different experiments. We also had a visitor who was an expert and shared looks of information with us about different rock. We really enjoyed the rock cycle experiment using chocolate.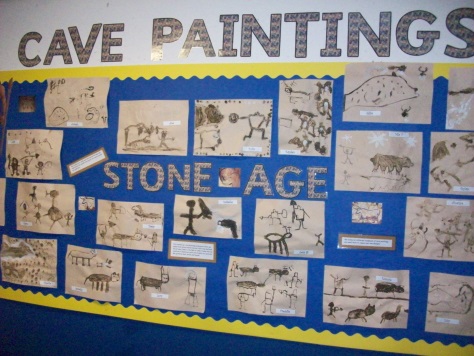 In Literacy we wrote journey stories and we have created some exciting openings to really hook the reader in.
In Maths, we have been focusing on division and multiplication. We have used these skills to solve different problems and we will use them next term to help us with our fraction work.
In Computing we researched the topic, completed a treasure hunt and presented our knowledge in the form of a stoneage Vs modern shopping list and made a timeline of the progress from the stoneage to early farmers.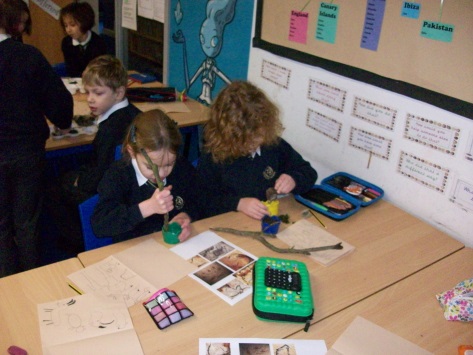 ---