Why Do We Wear Poppies?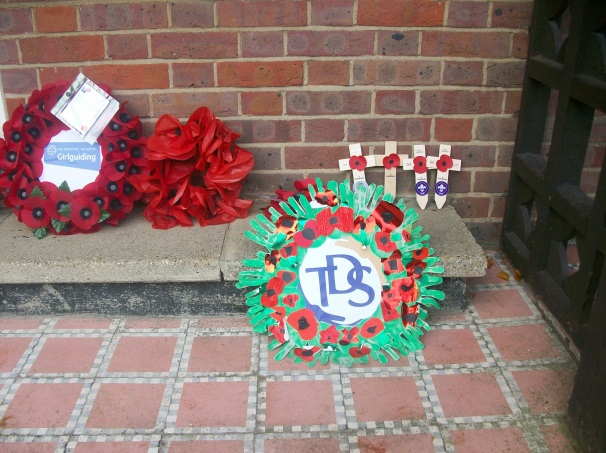 We started our project with a Philosophy for Children lesson during which we looked at different images of poppies and thought about the questions we wanted to answer that these pictures generated.
We learned about poppies and their significance as well as many facts about World War I. Throughout our lessons we needed to use our values of empathy, courage, positivity, and consideration to think about the soldiers and life at that time. During the project we learned tea dances from the 1900's and made a delicious trench cake that we shared with our visitors.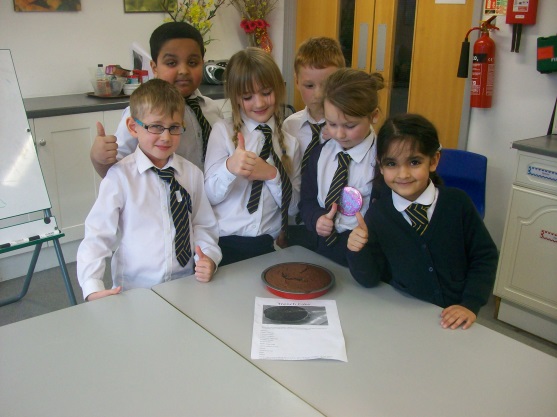 In our Science lessons we learned about Everyday Materials. We thought about the materials available in 1914 to keep the soldiers warm and dry. We investigated the best materials to make poppies out of
In Art and DT we reproduced our own versions of Monet's poppy fields, designing and making salt dough poppies inspired by the poppies at the Tower of London, making paper poppy wreaths and using different techniques to make poppy pictures.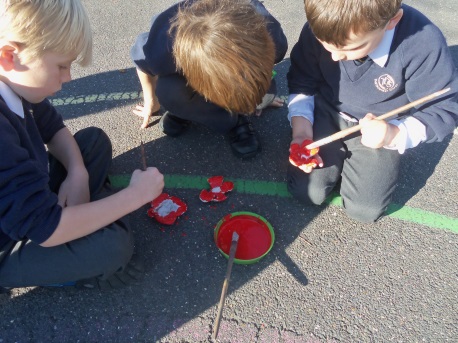 During our Music sessions we will be singing songs from WW1 and created actions to go with them.
We took our own poppy wreath and placed it at the Memorial Hall in Downley as a sign of respect and reflected on our learning whilst hearing The Last Post.
We shared what we have learned during a wonderful Remembrance Day Assembly. An exciting museum visit further developed our knowledge of WW1.
This was a fantastic and inspiring project that enabled us to explore the values of respect, empathy, consideration, confidence and courage.
Please click here to see a gallery of our wonderful project.
Please click below to see our initial planning mindmap.
---