Year 2
Please click on the link below to download the information booklet for Year 2. It's packed with lots of very useful information.
This year, as per previous year's Project Based Learning will be embedded as a way of developing the new National Curriculum and our own Downley School curriculum. See the Year 2 tabs here for the projects as they are introduced.
The TASC Wheel methodology is an excellent basis for learning in this way.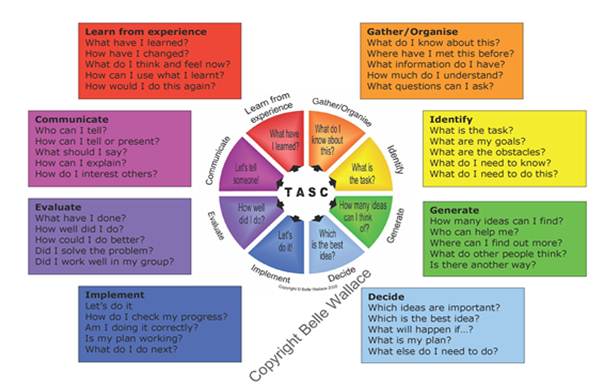 We held an information evening for parents to introduce this. Click on this link to see the presentation; it will show the TASC Wheel in detail and also talk about 'Growth Mindsets' - another important factor to be considered in our school curriculum.
The projects will last for varying lengths of time and will be strongly driven by the development of children's ideas, interests and skills. Whole school community contribution (in the form of surveys) as to what should drive The Downley School curriculum led to the following statement:
Where do we want to go?
• We all wish for every child to enjoy their learning, feel successful and confident, make good progress and develop more skills in creative thinking, independent learning and resilience
• Our curriculum needs to be values based and have a large emphasis on outdoor learning/the environment , the Arts (visual art, music, drama, dance), sports, Computing and knowledge of the world
• Visits and visitors motivate children and give meaningful experiences and opportunities for deep learning. We need lots of these!
Information regarding the statutory curriculum can be found by clicking on this link. This gives an overview of the coverage expected of each year group. The Downley School will publish more detailed Curriculum Plans at the start of each project.
Maths and English lessons will continue to be taught as discrete subjects, but will also be strongly incorporated into projects where possible and appropriate.
Each project will have an 'outcome' which will be shared or published on completion. Exciting times!
Please click below to download the 2017 Yearbook and the latest Parents Information Evening presentation:
---