Year 4 - Chocolate!
Year 4 have had a tremendously busy and exciting summer.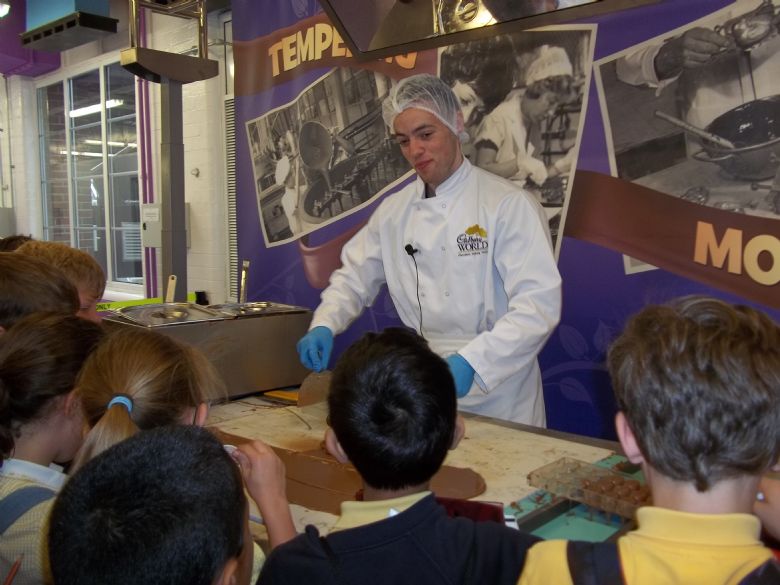 As part of our first project based learning initiative on chocolate we had a fantastic trip to Cadbury's World where we learned about the origins of cocoa beans, producing, packaging and advertising chocolate. We loved trying liquid chocolate and choosing our own toppings. This all helped us understand in more detail how we could make our pitch for our fairtrade chocolate project even more exciting.
Click here to see some more photos of our visit.
During our project work recently, we enjoyed working as a team and assigning roles such as a designer or advertiser. We liked having to generate and vote on ideas and choose how to put our own presentation together. Some of us even experimented with audio and video recordings to produce our own TV ads. You can see a our learning journey in the Prezi below.