Dads In School!

Dads came to school to support Sport Relief day
Almost two hundred dads came to school to learn alongside their children and help to raise money for Sport Relief.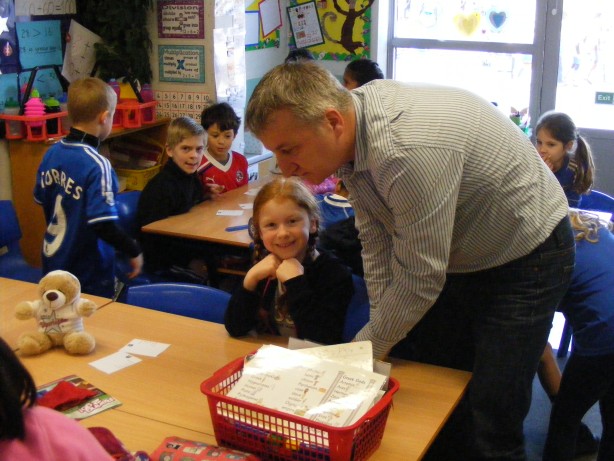 It was a packed day! Lots of fundraising stalls all over the school and lots of sporting activities for everyone to join in, including a Cross Country mile around the grounds. The dads joined in with everything - some were very competitive!
We all had lots of fun but we also learned about the amazing work that the charity Sport Relief does for people who need our help.
Click here to see our gallery of fun!