Values Award for The Downley School!

We are thrilled to announce The Downley School has been awarded the International Values Education Trust's quality mark!
On 20th May 2014, Dr Neil Hawkes, the founder of Values Based Education, visited our school.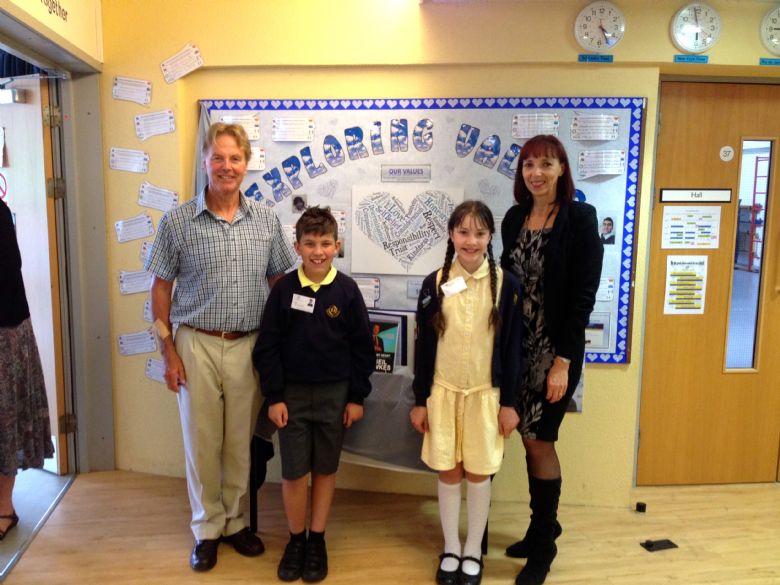 We have been working towards a quality mark and he audited the school with respect to this. He talked to many staff and children and looked at our displays etc. He looked at feedback from parents and he recognised the Values material on our website as outstanding. He was truly impressed by the change he can see in the school and the journey we have been on since introducing Values Based Education to our school and we are delighted to let you know that he awarded The Downley School with the International Values Education Trust's (IVET) Quality Mark in Values-based Education (VbE).
You will now see this logo appearing on our school material from now on!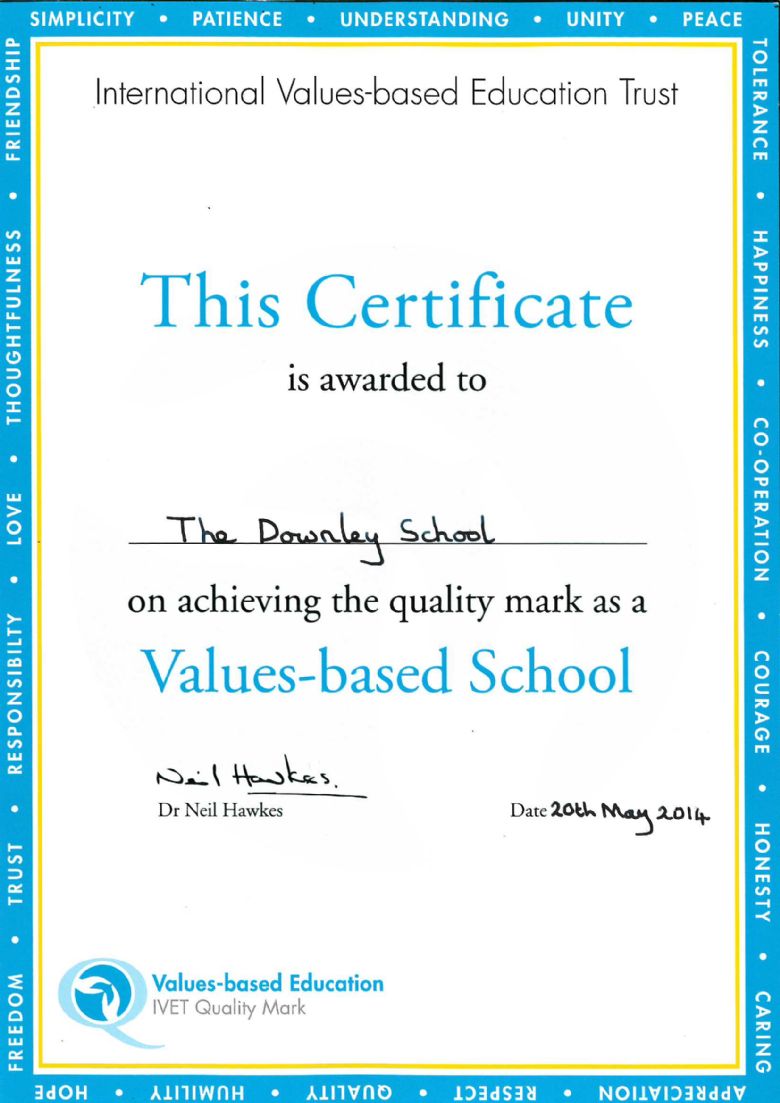 We are now officially a Values Based Hub School and will be welcoming more visitors, such as the many headteachers and visitors from other educational organisations who came and were so appreciative of our school and our pupils on 20th May.
Please visit www.valuesbasededucation.com to find out more about VBE around the world!
This is a highly respected Quality Mark and we are all so very proud of our whole school community who have embraced a values based curriculum from the start.
Congratulations and very well done to everyone!