Santa Walk 2015

What an enthusiastic and well attended Santa Walk!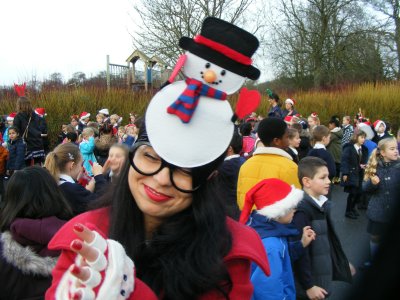 Thankyou to all who took part in the Santa Walk, and who continued on to school to share our Wake and Shake.
It was a fitting tribute to Mrs Matei who has done such magnificent work throughout the school but especially in regard to the School Travel Plan. Sadly, today is her last day at The Downley School. We will miss her hugely but try to maintain her legacy and continue her good work.
Please click here to view a gallery of pics.