Value of the Month

EQUALITY is our value for October
Equality is a very simple concept but lends itself to deep thinking.
To the children at The Downley School, it means treating everyone fairly regardless of race, gender, religion, disability or age.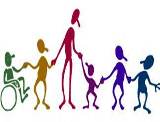 Although this word is new to many of our children, our previous work on different values will help them to understand the concept of 'Equality' as they draw on their expanding ethical vocabulary. In classes they will explore the meaning of diversity, uniqueness, difference, respect, discrimination and prejudice.
The introductory assembly is below for parents to look at and discuss with their children. As ever, we welcome the thoughts and opinions they bring in from their (very diverse and special) homes!