Courage

We are exploring the value of COURAGE this month
Our value for the month of November is Courage.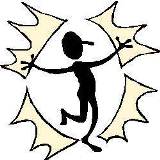 Courage can change lives. People of courage have changed the world!
By being brave and having the courage to face challenges and difficulties, we can grow and make our lives much better.
We will spend the month of November thinking about people from history, people from the present day and people all around us who show courage. We may be inspired to be braver ourselves!
Please look at our introductory assembly to find out more about people of courage ... one of them may be you!