Donation - Marine Conservation Society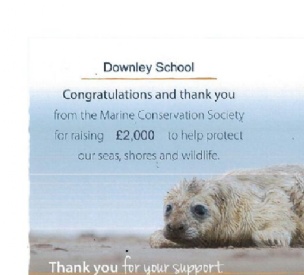 The children raised a fantastic £2000 to donate to the Marine Conservation Society.
The School children arranged a number of innovative events throughout the school year of 2017/18. The enterprise fundraisers were a great success. The children shortlisted several charities all relating to climate change and pollution, a vote was held and 'Pollution in our Oceans' won the vote. The Marine Conservation Society was selected by the children as they litter pick on beaches preventing rubbish from reaching out Oceans, helping save our environment and keeping our Oceans clean.