Christmas!
Christmas was a very busy time in Year 4 as we were preparing for our Christmas concert.
We started in school learning the many songs that we would be performing. We then had to choose who was going to be dressed up as the nativity characters and who were going to be the narrators. Finally, we spent some time in the hall rehearsing the concert in full.
Then we were ready for the walk (in the snow!) to The Pastures Church for our dress rehearsal. We spent the day in the church learning where we would be stood or sat and how we would get on and off the stage. We then had another snowy walk back to the school.
The evening arrived and we went to the church and performed to a packed church of around 200 parents, staff and governors. Everyone was fantastic and we put on a great show! Our fantastic governors then supplied tea, coffee, squash, mince pies and biscuits.
After that we had our performance to Maplewood School to prepare for. Mr Rumble visited us to teach us some makaton signs for 3 of the songs and we had to concentrate really hard to get the right sign at the right time. Even the teachers found it tricky! We then performed to the Maplewood pupils and had some time to get to know them and had more biscuits!
Last was our performance to the rest of the school. It was the last week of term but we all concentrated very hard and put on a last, fantastic performance for the rest of the children to enjoy.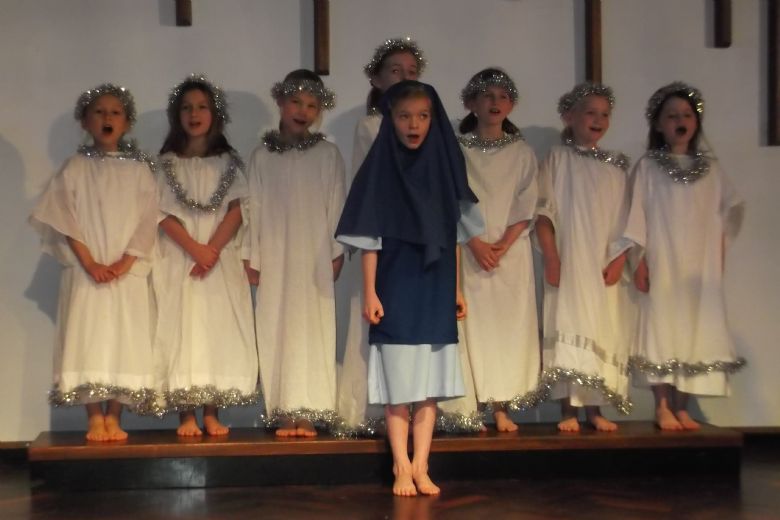 Click here to see some photos from our performances or visit the Year 4 gallery.