Computing
Our aim is to produce learners who are confident, discerning and effective users of technology and who also have a good understanding of computers and how computer systems work; including how they are designed and programmed.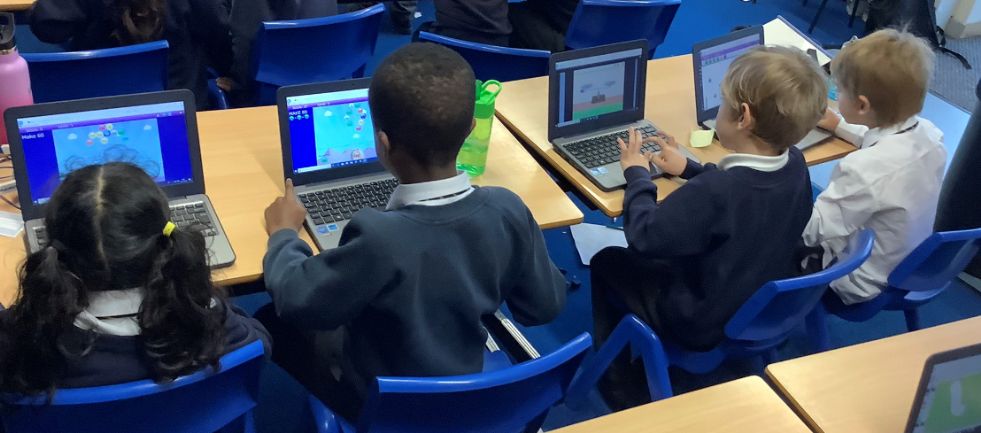 The aims of computing is:
To enable children to become autonomous, independent users of computing technologies, gaining confidence and enjoyment from their computing activities
To develop a whole school approach to computing ensuring continuity and progression in all strands of the computing National Curriculum
To use computing as a tool to support teaching, learning and management across the curriculum
To provide children with opportunities to develop their computing capabilities across the curriculum
To ensure computing is used, when appropriate, to improve access to learning for pupils with a diverse range of individual needs, including those with SEN and disabilities
To maximise the use of computing in developing and maintaining links between other schools, the local community including parents and other agencies, and the wider world
To evaluate the benefits and risks of technology, its impact on society and how to manage their use of it safely and respectfully.
To develop the underlying skills and capability which is essential to developing Computing capability (such as problem solving, perseverance, learning from mistakes) and apply them elsewhere
Computing prepares pupils to participate in a rapidly changing world in which work and other activities are increasingly transformed by access to varied and developing technology. We recognise that computing is an important tool in both the society we live in and in the process of teaching and learning. Pupils use computing tools to find, explore, analyse, exchange and present information responsibly, creatively and without discrimination. They learn how to employ computing to enable rapid access to ideas and experiences from a wide range of sources. Our vision is for all staff and pupils in our school to become confident users of computing technologies so that they can develop the skills, knowledge and understanding which enable them to integrate computing seamlessly as a mechanism for teaching, learning and administration. Computing is a tool to create greater efficiency, more engaging learning and to prepare for life beyond school – it is not an end in itself.
Coding in Year 1
Maths in Year 2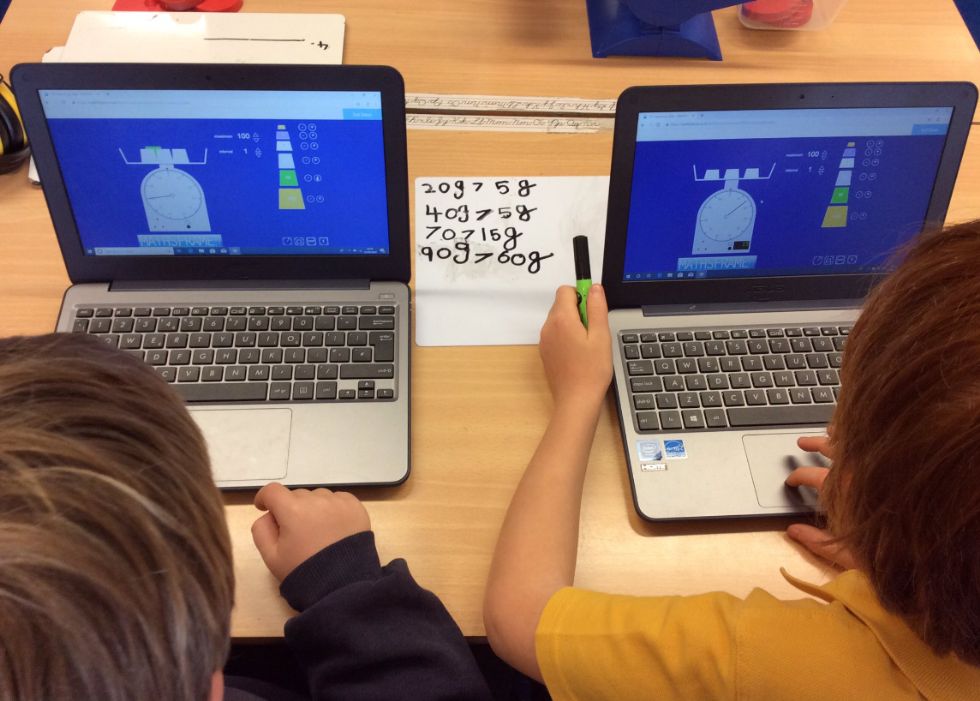 Coding in Year 3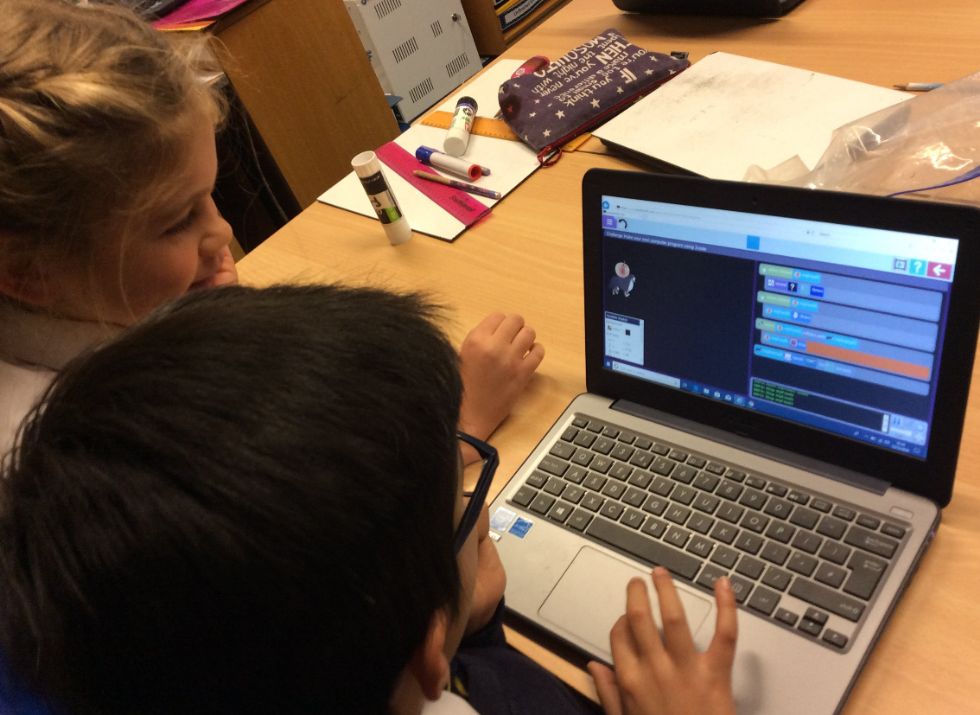 Research in Year 4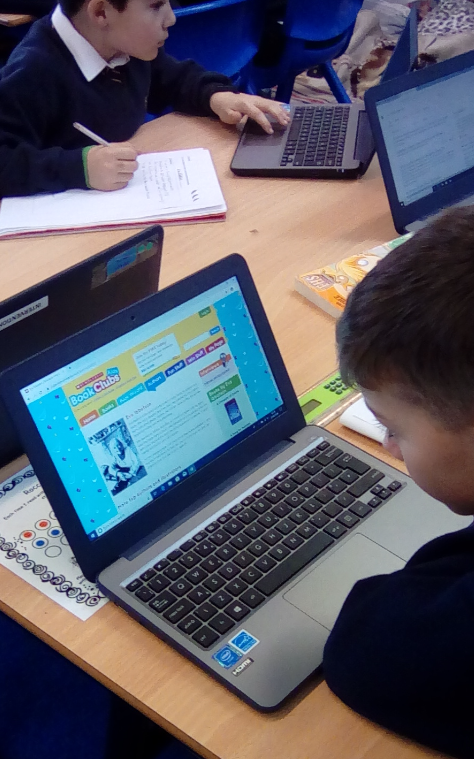 Learning in the Imagination Studio
The Imagination Studio is a 4D learning environment that all children use across all curriculum subjects. The immersive space is a 360, 3 wall media projection with interactive surround digital video, photo and audio content.
Our children:
Engage with content, or a brand, in a playful and meaningful way.
Share their unique personal experiences with the world.
Retain new information for longer. Research shows that it's easier to recall information learned through physical interaction.
Respond to a positive, memorable experience with a clear call to action, whether it's by playing a game, sharing a video, connecting with a brand, or simply exploring a specific message.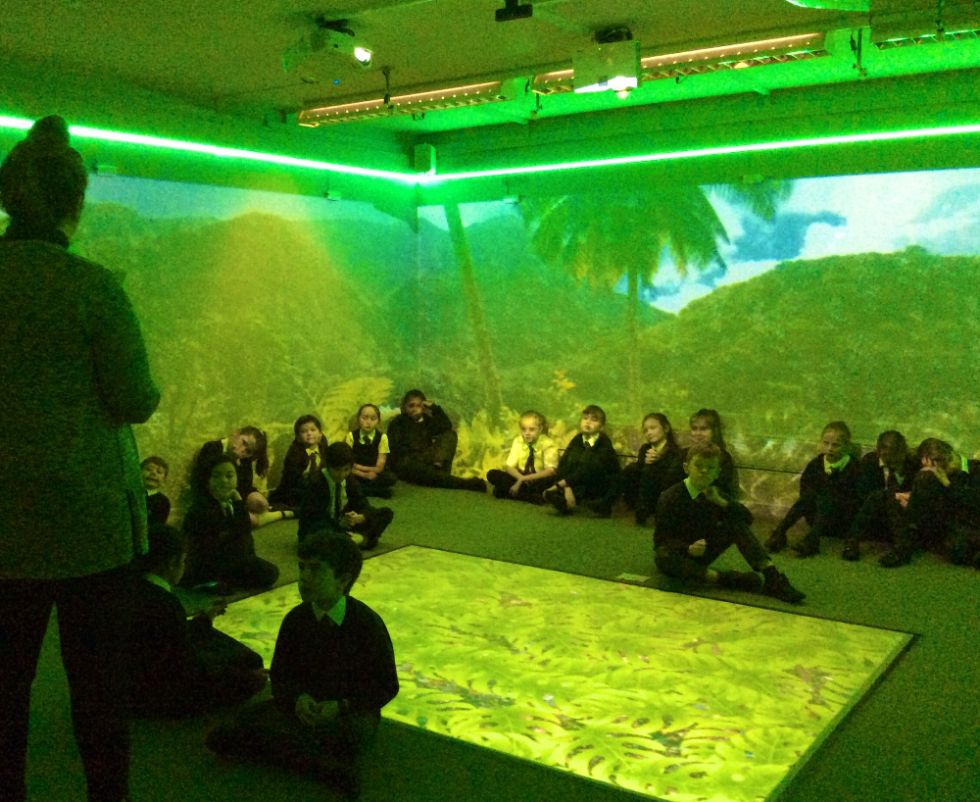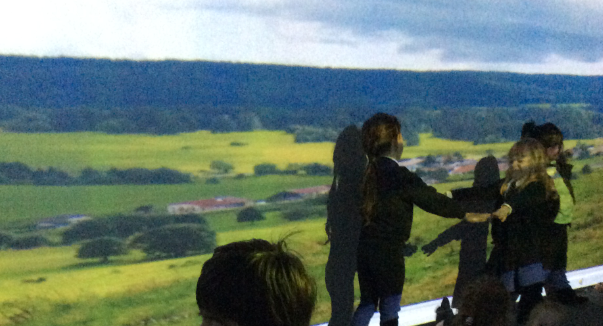 Please see a demo from ISurround to see how we use our amazing 'Imagination Studio'