English Information and Guidance
English at The Downley School
Parents/carers at school are extremely keen to be engaged with their child's learning and many have attended English Evenings for Parents/carers. The English policy and other useful material can be found at the bottom of this page.
The teaching of Reading and spelling is one of our highest priorities.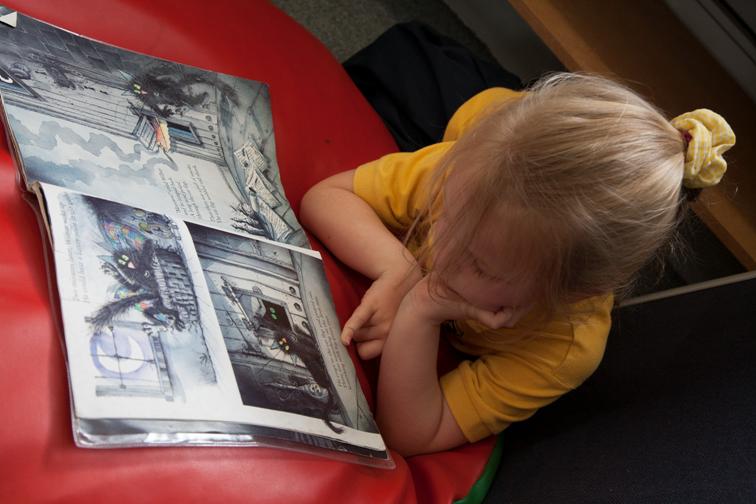 We aim to foster a love of reading in each child in the school and to create a culture of reading for pleasure.
In order to be able to read children first need to understand what sounds each letter and combination of letters in our alphabet make. Synthetic phonics is the explicit teaching of this knowledge. We teach children to break words down into smaller units of sound. We also teach children about the words that cannot be broken down and have to just be learnt such as 'was!'
Every child in both Foundation Stage and Key Stage 1 receives 20 minutes of phonics teaching every day. We follow 'Letters and Sounds', a synthetic based phonics teaching programme. Children start on Phase 1 in Foundation Stage and the majority have completed Phase 6 by the end of Year 2. For those children who need extra time to complete Phase 6, phonics teaching continues into Year 3.
Alongside our phonics teaching we also use two main reading schemes: 'The Oxford Reading Tree' - a high quality reading scheme based on synthetic phonics and 'Storyworlds', a collection of short story books.
Our school library is extremely well stocked and every child in the school has the opportunity to visit at least once a week.
Throughout the school children are heard reading where they can discuss book choices and offer reading suggestions.
We have excellent parental/carer support and the children benefit from reading aloud to our parent/carer/community volunteers.
In Key Stage 2 children participate in Peer Reading, which has proven to be very popular. The older children are carefully paired with the younger pupils and listen to and read to them whilst discussing book choices and preferences.
In addition, children receive reading sessions every week. This is an adult lead activity where children are split into small groups in order to focus on a particular part of a story or chapter in more depth through detailed questioning.
In order to help your children at home we have created our own Reading Journals. You should record in these every time you hear your child read, please remember that even our Year 6 pupils need to read aloud at least twice a week! At the back of the Reading Journals there are questions you could ask your children about the book they have been reading and, for our older pupils, extension activities that they could try at home.
We hold Parent/carer Information Evenings every academic year about how you can help your child read at home and our open door policy means that you can always ask someone if you are unsure about how best to help your child on their reading journey.
The full objectives for English under the new National Curriculum can be downloaded here: