Reception
In 2017 we changed the way we approach learning in Reception classes to the Reggio Emelia approach. This involved changing the learning environment to natural colours and where possible using natural products for the children to learn with an from. Reggio Emelia is a system that believes that the community bring up the children and is Nationally recognised as an outstanding approach to early learning. This also fits with the irresistible curriculum being followed by the rest of the school.
Alongside these improvements we extended the reception playground. The fence was removed and we created a mud kitchen for the children, provided a stopping point for the bike area and we are currently building a stage area.
It is so pleasing to see the impact this has had on the children and their ability to explore and develop child initiated learning. We will continue to build on these over the coming year.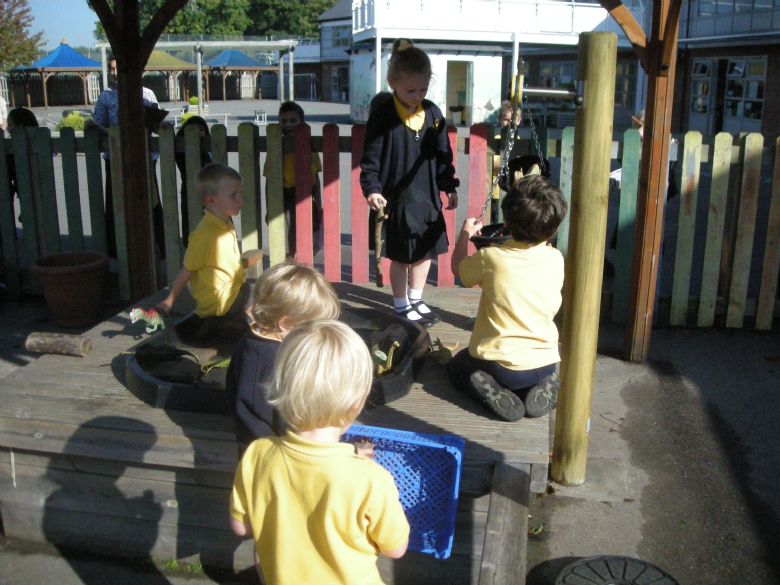 The area for learning in Reception are;
Personal, Social and Emotional Development (PSED)
Communication and Language (CL)
Physical Development (PD)
Literacy (L)
Mathematics (M)
Understanding of the World (UW)
Expressive Arts and Design (EAD)
Parents/carers are encouraged to support their child's learning as much as possible.
Please find below booklets to help with Reading, Writing and Mathematics. These go hand in hand with the Information Evenings that parents/carers will be invited to in the first term.