The Imagination Studio
Our children;
Engage with content, or a brand, in a playful and meaningful way.
Share their unique personal experiences with the world.
Retain new information for longer. Research shows that it's easier to recall information learned through physical interaction.
Respond to a positive, memorable experience with a clear call to action, whether it's by playing a game, sharing a video, connecting with a brand, or simply exploring a specific message.
Year 4 went to the Amazon Rainforest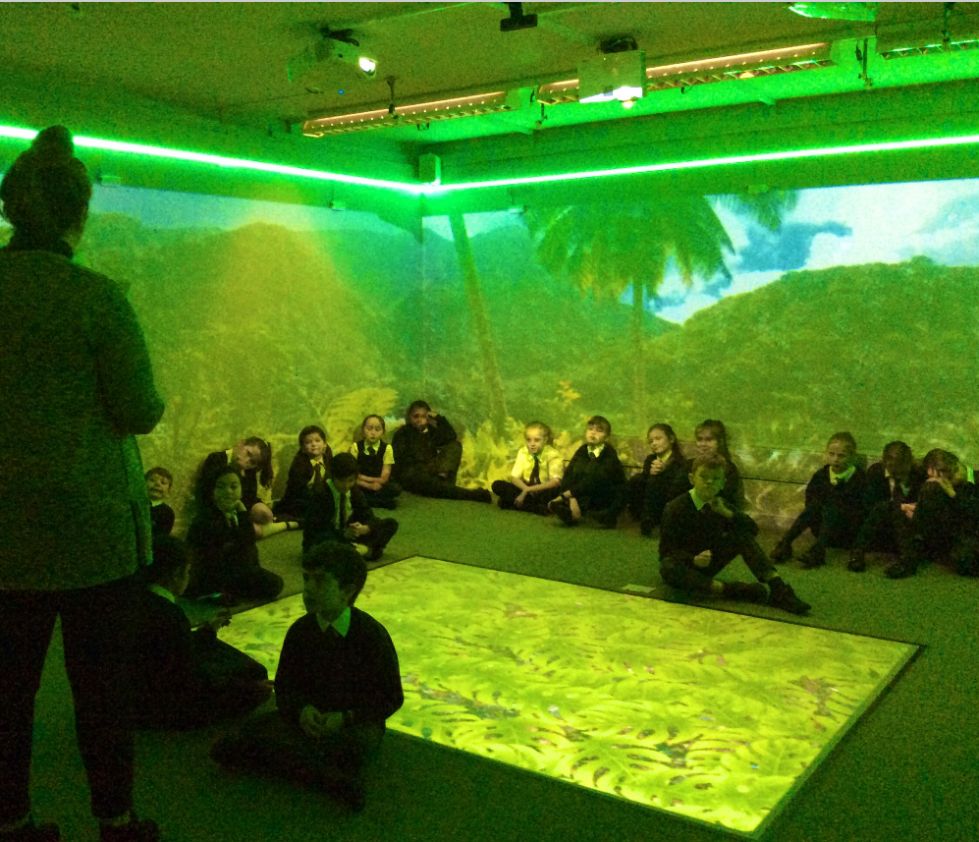 Have a look at what we can do in our amazing immersive studio.