Year 5 - Brazil World Cup Project
Year 5 World Cup and Brazil Project – Summer 2014
On Friday 11th July, Year 5 celebrated their World Cup Day on the field with all of the parents!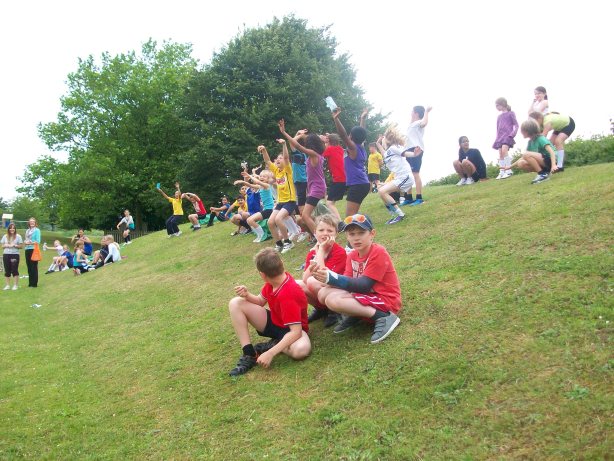 It was great fun, despite the torrential rain at one point!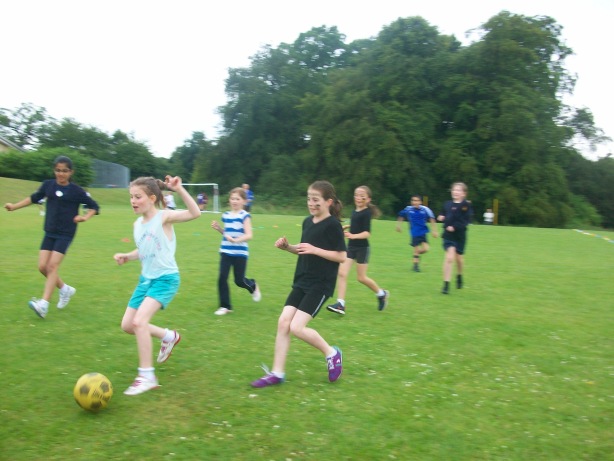 Year 5 did their Zumba that they had been learning; wore their headdresses for a parade; gave their parents the menus for the food that they had created; served the Brazilian food and played the football tournament!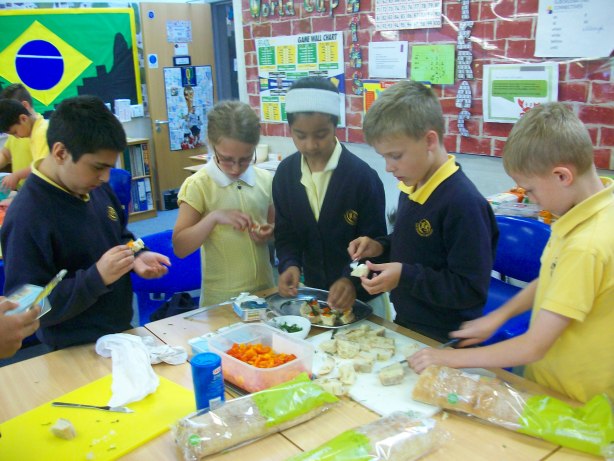 The children spent some time beforehand preparing food for their Brazilian World Cup Day. They cooked a huge range of Brazilian food between them including: red pepper crostinis, pineapple agua fresca, heirloom tomato salad, peri-peri chicken and peach kabobs, blueberry and passion fruit smoothie; and banana and white chocolate cookies. They were delicious!
The children also made some carnival headdresses, as they had been looking at typical carnival costumes in Brazil. They chose the colours, textures and shapes carefully, thinking about those that are usually represented in real carnival headdresses in Rio.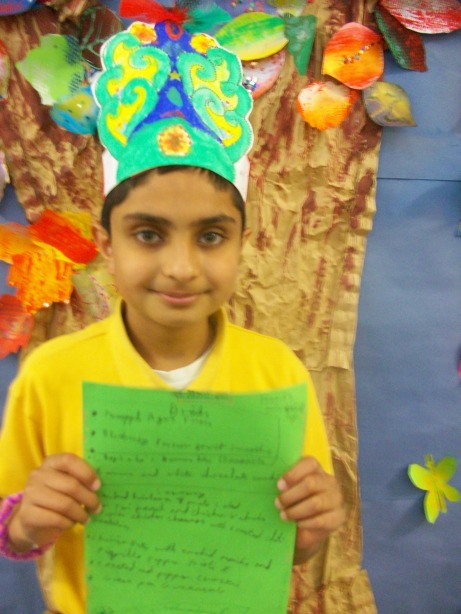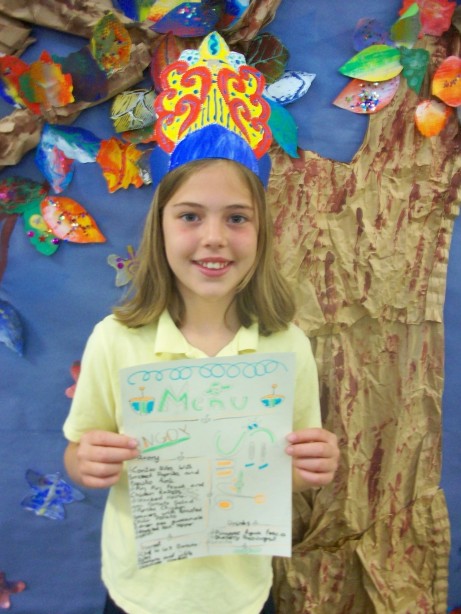 Year 5 were also really lucky because Miss Everall has taught them some Zumba dancing moves! The children had learnt a Zumba routine that they performed on the World Cup Day.
Click here to have a look at the gallery of photos. The film of the day is super as well!
Everyone had great fun and learned so much during this project – well done Year 5 for working so hard!