Year Group Computing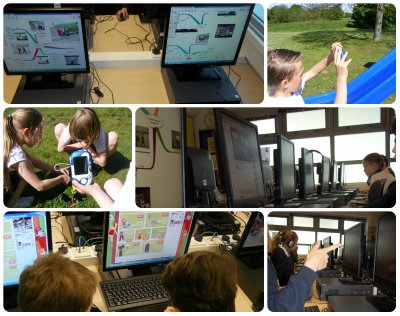 Each Year Group has weekly Computing lessons delivered by a specialist teacher. The activities often relate to the class project, and usually take place in the Computer Suite.
Below are links to websites, activities and software we have been using in recent weeks. Please note, all these links have been used in a classroom supervised environment but as they are external sites the school has no access or control of their content or endorse any links on those sites. The links all work with Windows computers. They may not necessarily work, or work so well on other devices.
We have purchased a subscription to the fabulous Purple Mash.
Click here to login
We again supported the brilliant Hour of Code in December. And again, we invited parents in to school to try an Hour of Code!
Click here for coding tutorials

and Code Projects: Made w/Code
We take online security and cyber bullying very seriously!
During anti bullying week 14th-18th November 2016 we discussed cyber bullying. More information can be found here.
We regularly address internet safety issues and especially examined the subject during Internet Safety Day which this year was Tuesday 7th February 2017. The Safer Internet assemblies given to the children in each key stage can be seen here: KS1 and KS2 and more information can be found here.
Reception:
Year 1:
Year 2:
Year 3:
Year 4:
Young Person's Guide to the Orchestra
Year 5:
Year 6:
Spanish:
---
Some fun activities and sites (if you have finished your homework and chores!):
Fungooms Isle Of Tune Scratch Google Earth Pixlr Sketchup (free to download for education!) Bomomo

---